Microchip's New Cost-Effective Standalone Random Number Generator ICs
Microchip's new cost-effective standalone random number generator IC device, the RNG90, has been designed to meet the requirements of the entropy sources used in random bit generators and has been validated with entropy source testing.
The RNG90 device facilitates rapid achievement of FIPS140-2 or FIPS140-3 certification, thereby reducing the associated certification costs and risks.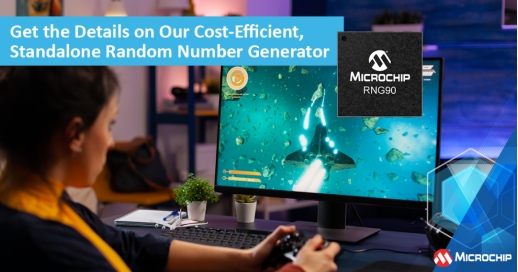 Statement: This article is reproduced for the purpose of passing on more information.
Please contact us if the source is mislabeled or violates your legal rights.
We will promptly correct and delete, thank you.
Share this post